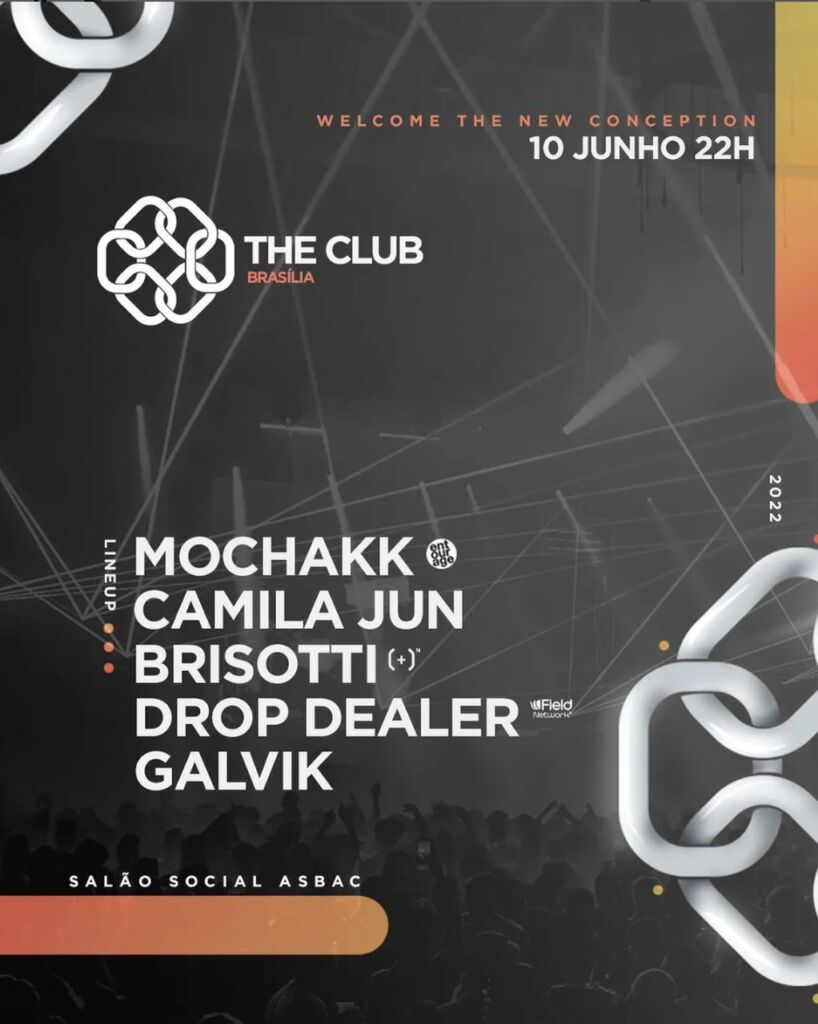 THE CLUB BRASÍLIA 10/06/2022
The Club é um novo conceito como você nunca viu! 
Apenas um sentido, uma emoção e uma direção.
Decidimos criar um lugar para eternizar momentos em nossas memórias! Sem rótulo, sem gênero e apenas boas vibrações. 
O sonho que se realiza a partir deste momento.
Bem vindo ao seu Club, ao nosso Club, Bem vindo a THE CLUB! 
THE CLUB BRASÍLIA
Data: 10/06/2022 às 22:00.
Local: Salão Social Asbac
Brasília/DF
LINE UP
MOCHAKK 
CAMILA JUN
BRISOTTI
DROP DEALER 
GALVIK
Ingressos: https://www.popingressos.com.br/evento/220/the-club-brasilia-/