Sextou e hoje trazemos o mais recente lançamento do selo Ghetto Disco Records. O EP intitulado ´Real Thing´ de Da Lukas feat Musione 2 apresenta três faixas com muito groove, swing, funky e disco music. Vale a pena conferir! Disponível apenas no Traxsource, por enquanto, clique aqui.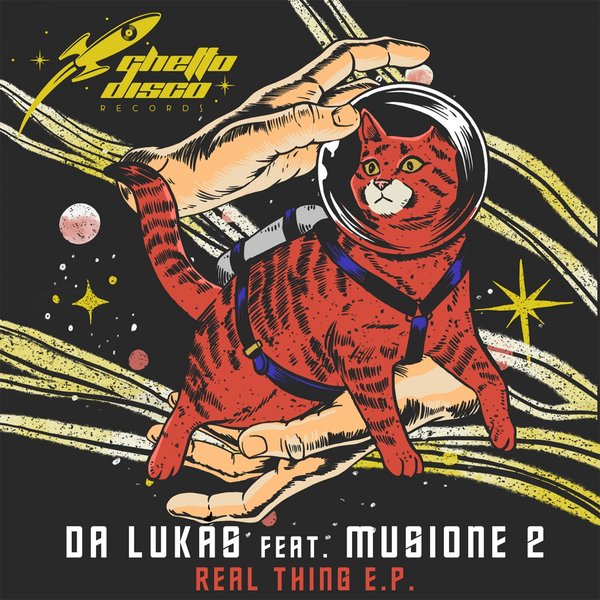 Com seu estilo único, mesclando sons eletrônicos com o mais funk dos grooves, Da Lukas traz o equilíbrio perfeito de House & Disco para movimentar a pista de dança, e suas produções são tocadas por todos os principais artistas da cena.
Ranking #16 na Traxsource 'Best Nu-Disco Artists of 2019', Da Lukas é um dos DJs/produtores mais icônicos e enigmáticos da Itália. Começou a trabalhar na cena club com a idade de 16 anos, e construiu uma sólida reputação como DJ, apresentando em Rádio e também produzindo vários programas sobre club music, o que o levou a se tornar Diretor de Arte e Gerente Sênior na Coordenação de Gravadoras.
Todos os projetos de Da Lukas recebem grande reconhecimento e são apreciados por muitos dos maiores DJs da cena club, e suas faixas são regularmente apresentadas nas paradas da Traxsource e frequentemente tocadas, mapeadas e apoiadas por artistas como Purple Disco Machine, The Shapeshifters, Dr Packer, Pete Tong, Seamus Haji, Michael Gray, Melvo, Roger Sanchez, David Penn, Hector Romero, Pete Tong, Mark Knight, Disclosure, BBC Radio.
Mais recentemente lançou algumas faixas também no selo 'Cut Rec' da Re-Tide, Midnight Riot, M2MR, Seamus Haji's Re-Loved e na gravadora italiana 'Rebirth' sob seu pseudônimo 'Psycho Radio' (Daniele Tignino, Da Lukas. LC Anderson).
Leia também: LOVING YOU REMIX PACK – GOOD FOR YOU RECORDS